Venues (Memorial Gym)
Memorial Gym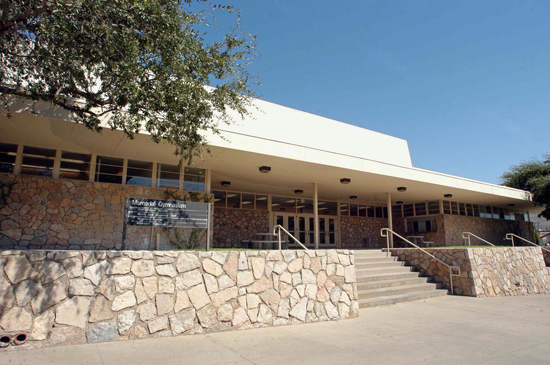 ---
Memorial Gym is a 5,200 seat multi-purpose gymnasium. It was home to the Texas Western College Miners basketball teams, including the 1966 NCAA Championship team, until the Don Haskins Center opened in 1976. Since 1974, Memorial Gym has been home to UTEP Women's Volleyball. It hosted the first and second rounds of the 2011 Conference USA Women's basketball tournament.
Memorial Gym contains two classrooms, a kickboxing, judo, and karate dojo (mat room), an Auxiliary Gym (the size of two full volleyball courts) and the main gym floor that is the size of four volleyball courts. In addition, Memorial Gym houses six full-size racquetball courts, the Exercise Physiology Lab, and the equipment room for the Kinesiology and Physical Education Activity Classes.
It was formally the home of UTEP Recreational Sports, which moved in 2011 to Student Recreation Center on Sun Bowl Drive.
Hours of Operation
Monday – Friday: 6 AM – 10 PM
Saturday and Sunday: Closed